Asseco SEE in Macedonia Recognized by Cisco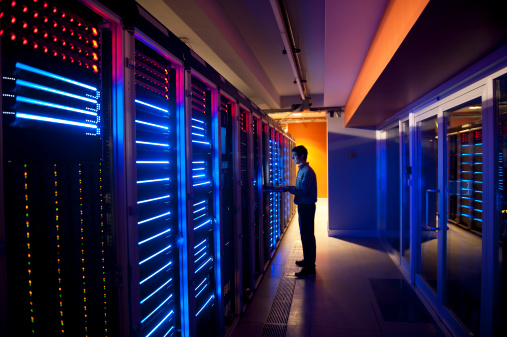 Asseco SEE in Macedonia has acquired a certificate from Cisco Systems for "Advanced Cloud and Managed Services Certified Partner" after successfully passing the rigorous audit process verifying technical skills and best business practices, necessary to deliver solutions and services based on Cisco technologies.
Hereby, Asseco SEE in Macedonia has become the first service provider within Asseco Group and one of the forerunners in the region to be proclaimed by Cisco ready for providing "Infrastructure as a Service" from within own Data Center facilities.
Contemporary businesses require an agile Data Center infrastructure that can dynamically provide the resources needed to support business processes. Ideally, the business should not be burdened with taking care about purchasing and managing servers, storage capacities, networking facilities and other IT issues – it has to be focused on its core activities driving the business forward while always having at disposal the amount of IT resources needed, paired with reduced supporting costs.
Asseco SEE's "Infrastructure as a Service" proposition provides the businesses with IT computing, memory and storage resources on demand, from within a cloud infrastructure. It is a high quality and secure service for supporting business critical applications with Service Level Agreements aligned to the specific workloads, which runs on a standardized, scalable and resilient cloud platform. It encompasses the concepts of virtualization, consolidation and orchestration facilitating a seamless and intuitive customer service deployment. For an improved customer service Asseco SEE offers different Service Level Agreements with strictly defined response and repair times in case of alarms. A robust ticketing platform is also deployed, facilitating reporting and tracking customer issues.
What are the advantages of this service for the customer? Having at disposal a flexible Data Center infrastructure that has the ability to support current business applications and to enable the introduction of new applications in a short time frame can result in a significant competitive advantage. Data Center cloud platform designed and implemented by our experts enables a quick response to business demands, faster application development and testing, simplified IT operations, better resiliency and uptime, scalability and flexibility, dynamic accommodation and processing of big data – with reduced capital expenses and improved user experience. Ultimately, more efficient resource utilization leads to a lower infrastructure TCO for the customer.
Interested customers or reselling business partners that want to offer this service under Asseco SEE brand or white label, can get more information about this service via the email address: MK.SALES_SI@asseco-see.mk.
---