Asseco SEE Career Opportunities at Job Fair 2016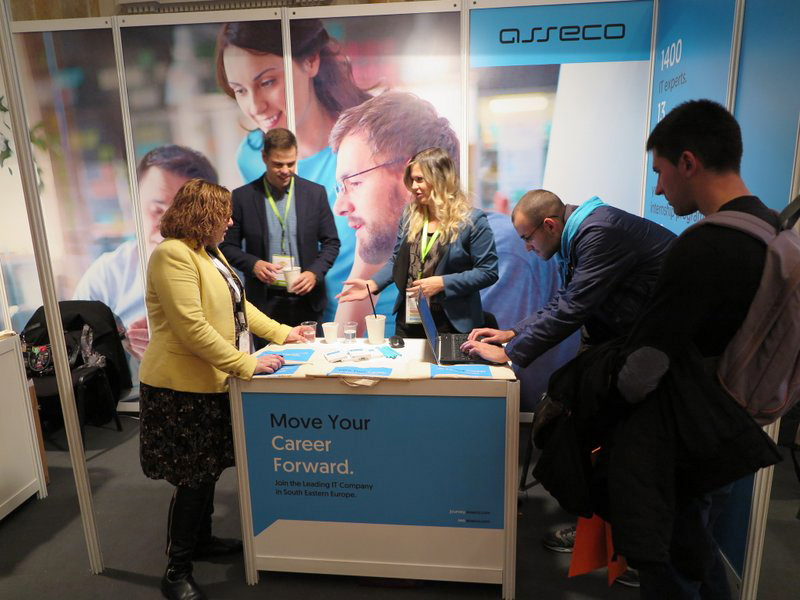 Asseco SEE, as Gold Sponsor, took part in Job Fair 2016, an event organized on 7-8 November at the building of Technical Faculties in Belgrade.
Apart from offering possibilities for job application, the company also organized two useful workshops - One Space Technology, moderated by Aleksandar Milošević, Chief Software Architect, and Job Interview, conducted by Slađana Milenković, HR Manager, and Sanja Dutina, HR assistant.
"This is the fourth year that Asseco SEE has participated in Job Fair, which is just one of the activities we dedicate to students. Our company employs about a dozen of young people on a yearly basis precisely through these Job Fair applications and summer internship programs we organize. We have hired 4 graduates after the summer internship this year only, which is the trend we expect next year, as well" said Slađana Milenković, Asseco SEE's HR Manager.
---