Technobank 2017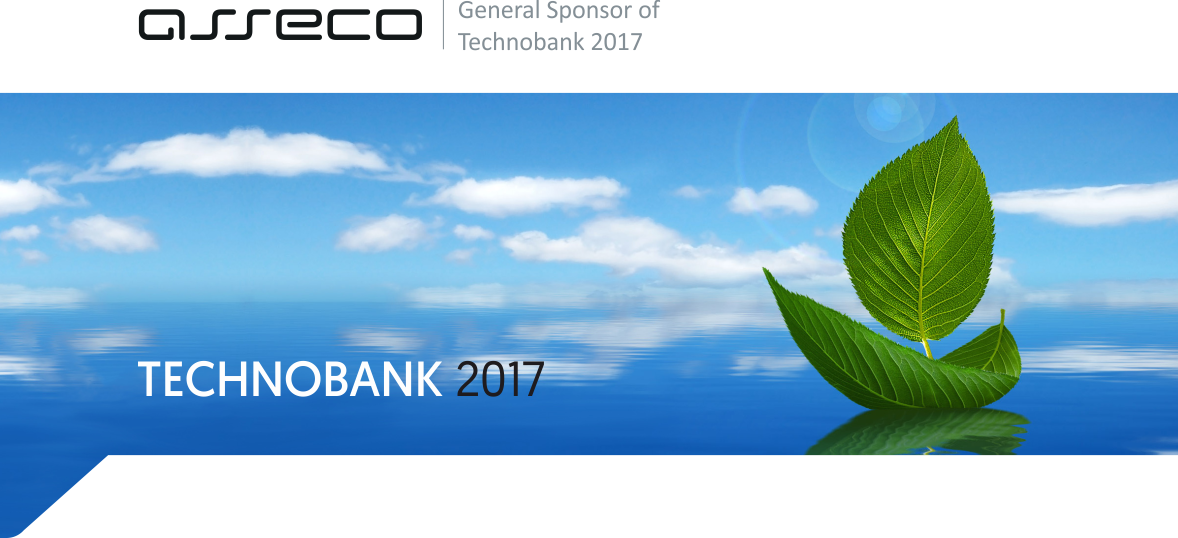 Asseco Payment and Digital Journey!
Join us at TECHNOBANK 2017!
17th Banking Technology Conference & Exhibition
29-30 March, Crowne Plaza Hotel, Belgrade – Serbia
Join us at the biggest regional banking technology conference, Technobank 2017 (29-30 March, Crown Plaza), where Asseco SEE, as its General Sponsor, will present insights into digital transformation in banking and modern concepts in the payment industry.

Visit our booth, set off on Asseco Payment & Digital Journey and find out:
How to go beyond your customers' expectations through integration of all channels
What to expect from ATMs adjusted to the digital age
How to reach new branch concepts and faster transactions with CINEO 2020, CINEO 4560 & mCash
Why all the buzz around processing
How to have a more thorough overview of your customers and self-service network using real-time analytics
Our presentations in the main conference program:
Get Ready for IFRS9 on Time & with Minimum Effort - Draginja Rodić, Asseco SEE
ATM – An Integral Part Of Your Digital Banking Strategy – Ivan Stijović, Asseco SEE
Asseco Processing Portfolio, one year later – Marko Ranković, ChipCard
Paperless and Mobile Branch (Signature Pad success story) - Pietro Lanza, Euronovate
E-commerce – Mirjana Ćurčić, Asseco SEE
For registration information and program details, please visit www.technobank.rs.
Looking forward to seeing you at TECHNOBANK 2017!
---