Interest in HCE Continues to Increase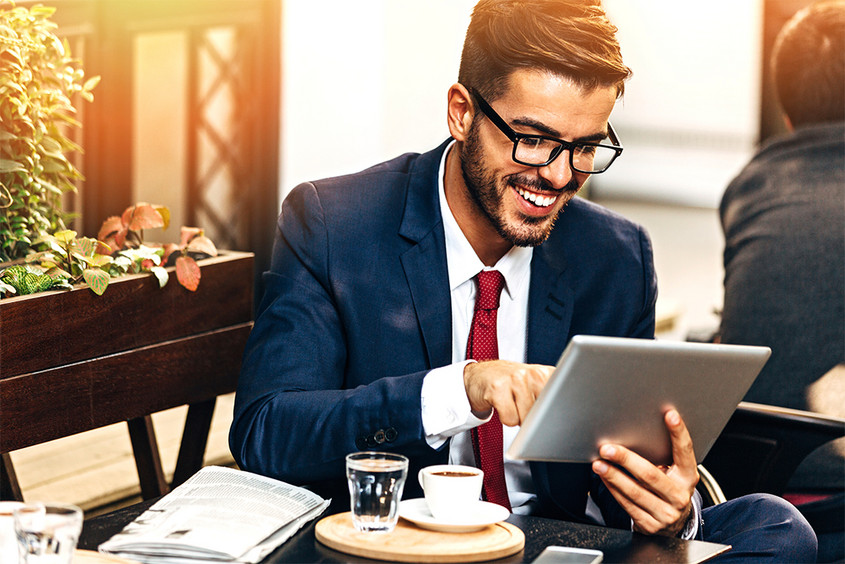 Our Survey* has shown that 72.4% of bankers see HCE (Host Card Emulation) – tapping the smartphone to a point-of-sale terminal – as the future of payments. The biggest advantage of HCE for bankers is the use of mobile devices as payment instruments which are always with us.
HCE is still young!
26.2% of bankers already use some HCE solution
73.8% of bankers don't use any HCE solution
HCE as the payment instrument of the future!*
72.4% of bankers say yes
27.6% of bankers say no

Interest in HCE continues to increase since it is a smart, simple and open cloud solution that provides security optimization!
Advantages:
Bank:


Banking app can be easily enabled with HCE
No card issuing costs

Merchant


Faster payments
Better customer experience

Customer


Paying anywhere with their favorite device, with apps they love and trust
Full control over payment process – smartphone not handed to anyone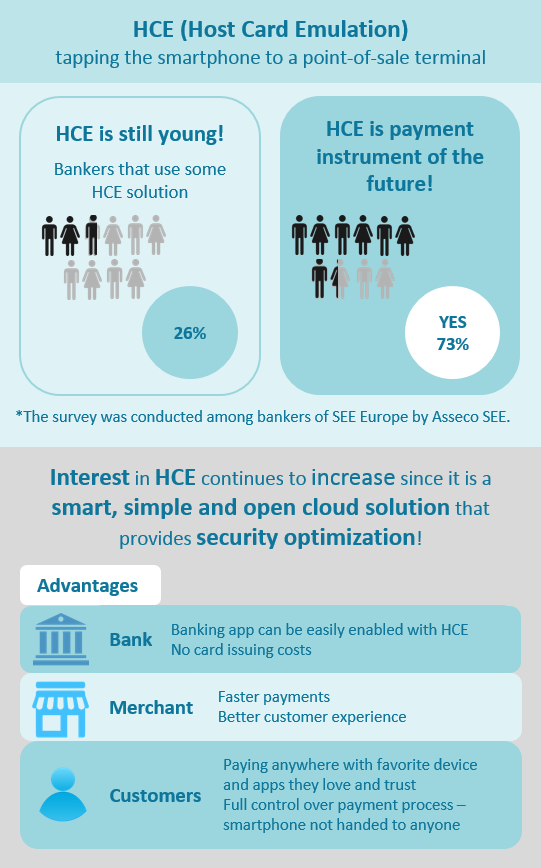 For more info about HCE please visit: https://see.asseco.com/payment/for-payment-financial-institutions/mobile-payment/hce-492/
*The survey was conducted among bankers of SEE Europe by Asseco SEE
---